Dustin Johnson has had a pretty good 2016 so far after a poor 2015. Johnson changed his irons and drivers before the season's Master tournament. There are many people who have seen Johnson smacks 400 yard drives very easily. Everyone is anxious to know the driver that he is using presently and the other things in his golf bag.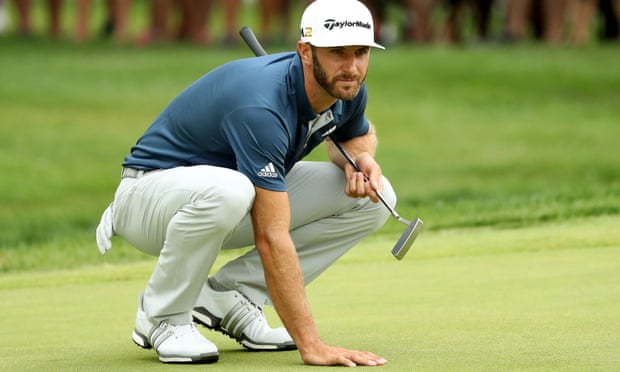 Many of the golfers have made small changes to their playing kit in 2016. However, Dustin has a completely different bag now than what he had used last season.  After changing the irons and driver, solid results have started to come his way and he achieved the fourth place at the northern trust open. He has so far earned top 10 positions in seven of the events and that includes his first major championship.
The driver that is used by Dustin Johnson is the TaylorMade M1 with 10.5 degrees. The shaft of this driver is Fujikura Speeder Evolution 2.0 and improvements have been made to the M1 club head to get a better club and ball speed and more distance into the drive.
The Fairway Woods used by Dustin is the TaylorMade M2 with 16.5 degrees and Aldila RIP Alfa 90 X. These Fairyway woods are similar to the driver with great club speed, big sweet spot and low CG. There will be no compromise on the distance or the ball speed when using these M2 Fairway Woods.
The TaylorMade Psi Tour 3-9 with Dynamic Gold Tour Issue X100 or the new irons that the Dustin uses now. The wedge that you see in the DJ's golf bag is TaylorMade Tour Preferred EF with specifications 47-09, 52-09, 56-12 and 60 -10. These wedges have helped him perform better on the greens and it can hit a wide range of shots inside 120 yards.  The Scotty Cameron Prototype is the putters that the DJ uses.